Welcome to Spit Roast Hire Brisbane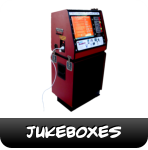 Spit Roast Hire Brisbane is a domain name used by Get Slush'd. We are a unique company offering specialized Party Products to showcase at your party, event, function or fundraiser. Products like our Spit Roasts below are an amazing hit at any Party or Function, we have been told many times they help bring guests together, watching the meat turn and cook with the rich smells oozing into the air..yummm. For our corporate customers our products are a great way to "get the crowds" for you to convert. Our client list includes 5* Hotels, numerous resturants, Brisbane entertainment centre, Brisbane Exhibiton and Convention Centre and the list goes on. At Get Slush'd we are dedicated to delivering high-quality machines topped with 1st Class service so your party will be the talk of the town the next day! If you are looking for that Perfect Party Product from a friendly and reliable team at competitive prices then you have come to the right place.
For MORE information on this or any other Perfect Party Product CLICK HERE.
At Get Slush'd we pride ourselves on delivering quality spit roast hire products. As a leading choice for stylish spit roast hire products we have a strong reputation within Brisbane for providing the very finest spit roasts and cocktail/slushie machine hire products which we know Brisbanites always enjoy for a variety of parties, functions or events. We also hire Candy Floss machines, Popcorn machines, SnoCone machines, Karaoke Jukeboxes, Arcade table top games, Keg Temprites and Jumping Castles. Spit Roast Hire Brisbane part of Get Slush'd takes great pride in and looks forward to soon providing you and your guests with service too talk about; making us your first choice when hiring a spit roast machine.
Small Spit Roast

Large Spit Roast

240V rotisserie motor with 1 piece shaft

CHARCOAL OPERATED ONLY, OWN SUPPLY
Cooking length approx 1120mm
A Great Party Favorite
PRICING **click here**
PLUS $30.00 refundable cleaning bond
Cleaning Bond will be added to spit price upon ordering

240V rotisserie motor with 1 piece shaft

GAS OPERATED ONLY, OWN SUPPLY
Comes with 4 rotisserie baskets (pic above)
Complete with 4 stainless steel trays, for doing veges or meat warmer
Cooking length approx 1360mm
Great FOR A CROWD
DUE TO SIZE...GROUND FLOOR USE ONLY
(NO MAJOR STAIRS OR STEEPS)
PRICING **click here**
PLUS $50.00 refundable cleaning bond
Cleaning Bond will be added to spit price upon ordering

Other Unique Services Offered:

Online Booking with Item Availability Calendar for your day in question
Confirmation email within 24 hours, pre delivery/Pick Up text's.
Free Delivery, Set up and Pick up
Karaoke Jukebox hire.
Cocktail Machine Hire
Slushie Machine Hire
Candy Floss Machine Hire
Pop Corn Machine Hire
SnoCone Machine Hire
Arcade game hire - Table Top Type with 2 seats provided **60 GAMES**
Keg Temprite Hire - Fits a 50 Litre Keg ***imagine the savings***
Jumping Castle Hire
Visit: www.getslushed.com.au